See why the world's leading brands are embracing

Anonymous PersonalisationTM

with Systema
Grow revenue.
Leverage the power of true AI to transform your ecommerce performance
Our proprietary AI is constantly testing and learning to optimise performance in perpetuity –  constantly testing the best product offers for each customer as their context and behaviours change. Our enterprise solution is built for the largest global customers and is able to handle billions of SKUs at lightning speed. 
X

Return On Investment

%

Revenue Contribution

%

Average Order Value
Convert visitors to loyal customers.
Real-time personalised experiences that don't sacrifice privacy
Unknown or anonymous shoppers make up the majority of shopping site traffic and, just like known returning customers, they expect highly personalised customer experiences. By reading and immediately responding to shopper behaviour and intent, we can personalise experiences unique to each customer in real time. Our approach doesn't need cookies or invasive personal data ensuring privacy for shoppers and a future-proof solution for our clients.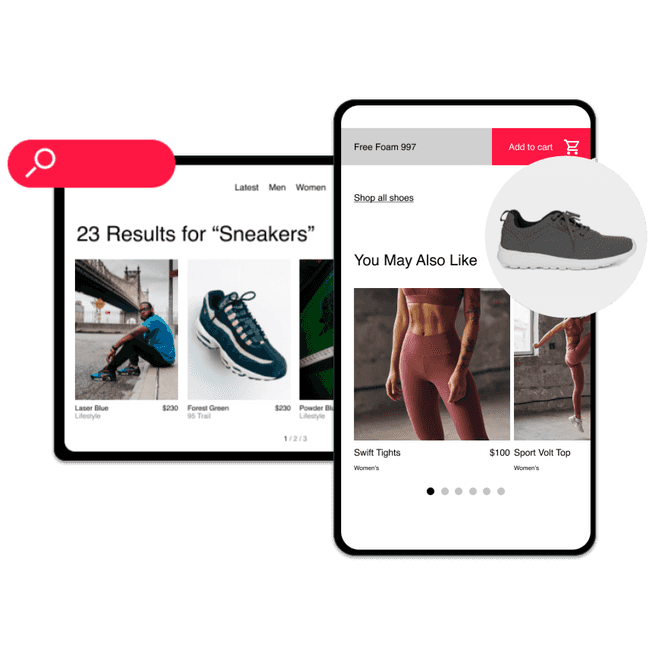 Accelerate time to value.
Seamless installation and integration with your technology
Our technology requires no code and no customer data ingestion to get started. We are fully integrated with the major ecommerce platforms to ensure a quick & seamless implementation. Our technology can be completely headless once installed ensuring it can be easily integrated into any commerce channels including web, mobile via SDK or email. Our services complement and seamlessly augment the major EDM, CDP and CRM providers including Salesforce, Adobe and Klaviyo.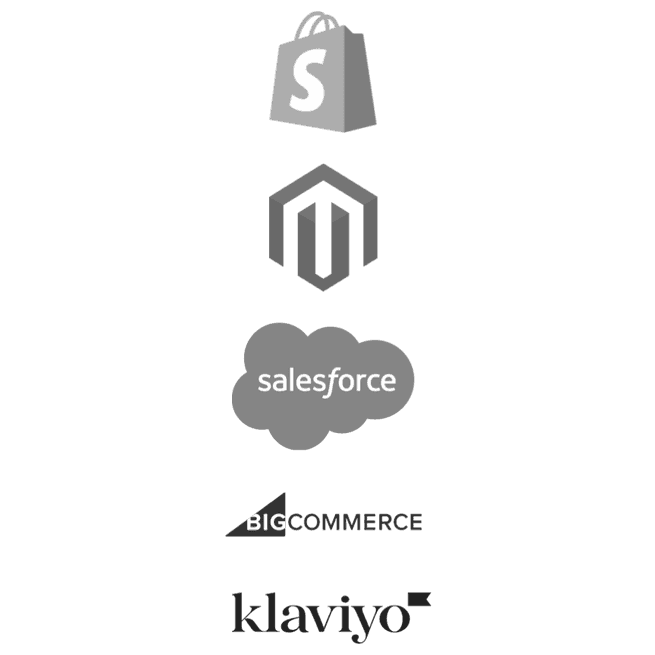 Optimise for your goals.
Control and tune performance for any business priority
Our products can be tuned to optimise performance across any business priority from increasing order basket size to increasing customer conversion. Using our user interface, our clients can apply and maintain their merchandising logic in concert with our AI. With Systema, you decide whether you want to take the controls or save time and let our AI do the hard work.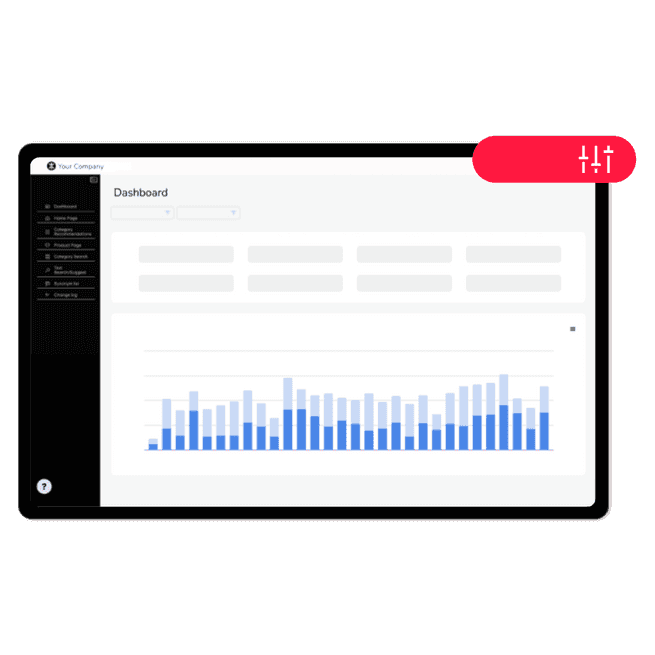 Let's talk about you.
Get in touch to transform your ecommerce experiences with Systema
We know that every client is unique and we strive to deliver an individual, innovative and competitive solution and to follow it through with outstanding delivery and impact for your business. We pride ourselves on our after-sales client-care and relentless dedication to help our clients reach their goals.