Partner with Systema
Join the Partner Program and give your client's the benefit of human ecommerce experiences that increase revenue without compromising on customer privacy.
Become a partner
Why partner with Systema?

Win more clients
Grow your business with co-marketing opportunities and sales coaching, plus benefit from our cross-referral program and exposure in our Partner Directory.

Earn more revenue
Get revenue share for the deals you refer and the Systema customers you retain and manage.

Expand your expertise
Stand out with certifications, partner-specific tools and training, and get the inside scoop on product releases.
Join the list of companies who already partner with Systema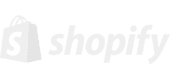 Enough about us, let's talk about you.
Register your interest to become a Systema Partner.